The Geek In Question posted an awesome graph representing the stages and challenges of scientific publication. You should go check it out right now if you haven't seen it yet, because it's spot on! I'm right in the middle of the graph (you know, the big pit of despair part) on a couple of manuscripts currently, and am really looking forward to that beer-drinking phase!
Until then, I figured I'd join in and provide my take on the taxonomic process, which has it's own series of highs and lows!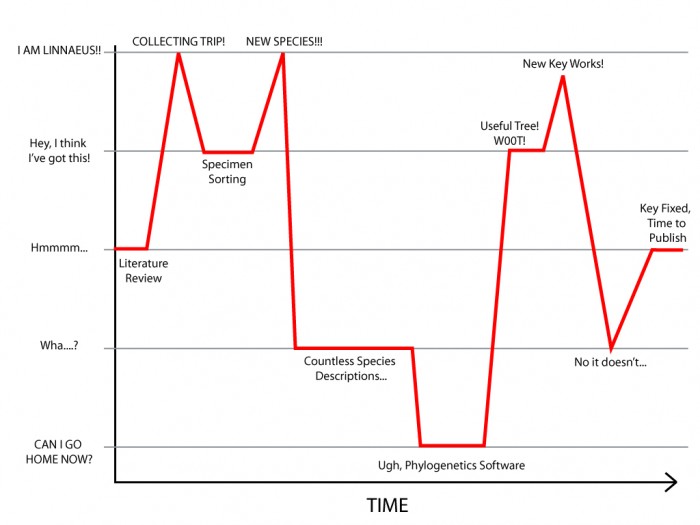 This may seem intimidating, but trust me, I love what I do and couldn't imagine doing anything else with my life! I also might be exaggerating a little bit in some of those low areas (except for the phylogenetics software, that stuff blows), but nothing beats the highs of collecting, species discovery, and making your work accessible to the world!