Take a look at what came in the mail last week: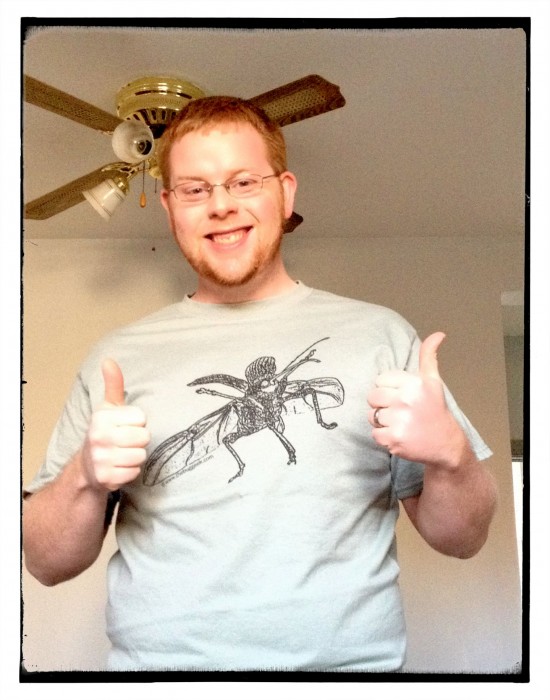 That's right, I'm wearing the season's hottest new fashion item: Weevil on Cotton by the Bug Geek!
Here's the deal: you can get your own right here (with a Pi-day special to boot), and all the proceeds go to help grad student/bug blogger extraordinaire The Geek in Question (AKA the Bug Geek) attend BugShot 2012! All sorts of win going on people!
Of course, if you prefer your Bug Geekery filled with coffee, there are plenty of fashionable options!