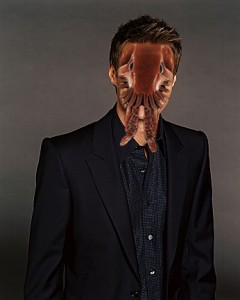 Something a little different for this weeks Tuesday Tunes, as we trace a simple yet successful phrase through the annals of music history and touch on some of the entomological connections associated with it!
Our phrase of the week is "A Taste of Honey", and it's pretty obvious why it's being featured as a Tuesday Tune. If we dig a little deeper however (and go on a tangent or two), we'll uncover some rather interesting ties between some big names and entomology! Lets start at the beginning shall we?
A Taste of Honey was written by Bobby Scott & Ric Marlow in 1960 for the Broadway adaptation of a British play of the same name. This original version went on to win a Grammy for Best Instrumental Theme at the 1963 Grammy Awards. The instrumental version was soon covered by a band already featured on Tuesday Tunes, Herb Alpert & the Tijuana Brass, who made the song a commercial hit on their album Whipped Cream & Other Delights in 1965, and the song was subsequently awarded 3 more Grammy Awards (Record of the Year, Best Instrumental Arrangement, and Best Instrumental Performance).
There was another big name who was taking the 1966 Grammy Awards by storm – Barbra Streisand, who's debut album My Name is Barbra (which won the Grammy for Best Vocal Performance, Female that year) featured a vocal rendition of a familiar song…
Strangely enough, Barbra Streisand wasn't even nominated for Best New Artist that year, with the Grammy going to Tom Jones, who would cover A Taste of Honey the very next year. Time for Tangent #1 – Barbra Streisand would release an album titled ButterFly in 1974, with the cover art featuring a fly on a stick of butter. I must say I like this kind of ButterFly more than the traditional Lepidoptera…
Before we leave the red carpet, there's one more link between the Grammy Awards and A Taste of Honey. This time the award goes to the band A Taste of Honey, who won the award for Best New Artist in 1978, largely on the success of their smash disco hit Boogie Oogie Oogie. It seems that the members of the band were such fans of Herb Alpert's rendition of A Taste of Honey that they adopted it as their band name!
There's one more big name who enjoyed A Taste of Honey in a big way; The Beatles! The Fab 4 included a version on their debut album Please Please Me in 1963, an album which shot to number 1 on the UK charts and which would ultimately pave the way for Beatlemania and the British Invasion.
Tangent #2 – the entomological Beatles is pretty obvious, but did you know that the origin of the band name is also entomological? The Beatles chose their name as a tribute to Buddy Holly and his band The Crickets for their influence over their music. This of course leads us to Tangent #3 (wait, can you have a tangent off of a tangent? Hmmm, geometry never was my strong suit) – Buddy Holly (along with J.P. "The Big Bopper" Richardson and Ritchie Valens) was tragically killed in a plane crash on The Day The Music Died, which just so happened to be 25 years to the day before a familiar entomologist was born – me!
To wrap things up, Tangent #4 (geometry be damned) is going to take us back to our original theme of A Taste of Honey. Also paying tribute to Buddy Holly, fellow British Invaders and recent Rock and Roll Hall of Fame inductees, The Hollies covered our song of the week in 1966 on their US album Beat Group! (which also featured Fifi the Flea on the B-side).
So there you go, a full round trip through musical history on the back of a simple phrase! I hope you've enjoyed this little web of insect-associated music, and remember to come back next week to find an all new song!
These songs are available on iTunes:
A Taste of Honey – Whipped Cream & Other Delights
A Taste of Honey – The Barbra Streisand Album
Boogie Oogie Oogie (Re-Recorded / Remastered) – 100 Hits – '60s & '70s (Re-Recorded / Remastered Versions)
A Taste of Honey – Please Please Me
American Pie – American Pie – Single
A Taste of Honey – The Clarke, Hicks & Nash Years – The Complete Hollies April 1963 – October 1968 (Remastered)