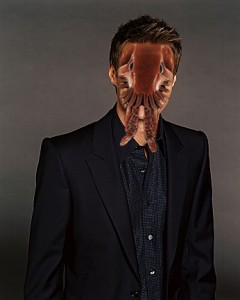 Well here we are, a full year after I started this little musical column. Turns out there are a lot more artists who have brought in the funk with insect content than I could have imagined, making quite a diverse playlist (which I'm going to curate in one place and post soon, don't worry). My goal was to feature a new song every week, and I almost made it, having only forgotten last week! So close! Oh well, I've covered more than 52 songs throughout the year, so I suppose I'm still ahead of the game.
I enjoyed writing these pieces each week, and often surprised myself with where the final product ended up. Some were silly, some I tried to deliver a message, and some were intimately personal. It goes to show just how a song can impact a person and inspire a full range of emotions.
With that being said, this may be the last Tuesday Tunes for a bit. No fear, I still have plenty of insect music to share and write about, but there are some other weekly projects I want to try and do, and I'm ready to turn this into an occasional feature, coming around maybe once a month or so.
Today is as good a time as any for another multi-song version of Tuesday Tunes, with another band I listened to through high school; Alien Ant Farm.
When you hear about Alien Ant Farm, you probably think of their biggest hit (and Michael Jackson cover), Smooth Criminal. Other than the band's ant-head logo on the canvas of the boxing ring, there's not much entomological about this song, but it's still a fun song, so enjoy!
Their logo isn't their only entomological expression however, as they also penned and performed the songs Crickets and Beehive on their 2006 album Up in the Attic:
And to top it all off, Alien Ant Farm wrote a special song for the 2002 movie Spider-Man, Bug Bytes:
So that's it for Tuesday Tunes for awhile! Thanks to those of you who joined me on this journey through music history, and keep an eye out for more songs in the future!
These songs are available on iTunes (except for Beehive, which was a bonus song):
Smooth Criminal – ANThology
Crickets – Up In the Attic
Bug Bytes – Spider-Man (Music from and Inspired By)